Episode #29 – The Most Important Lessons from COVID-19: A Conversation on Global Systems Change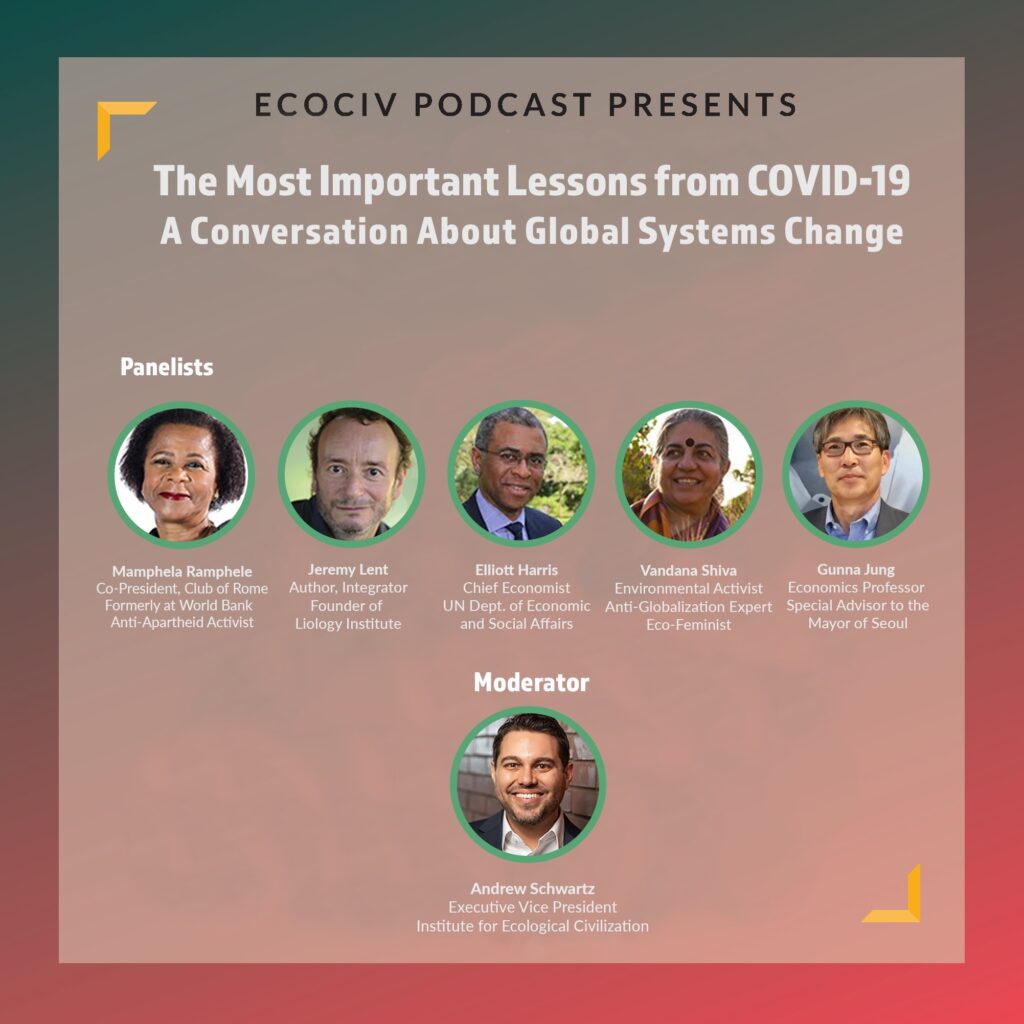 As world leaders struggle to address the coronavirus pandemic, one thing has become certain: this is more than a health crisis. From Covid's impact on economic systems, ecological systems, and systems of production and consumption, to its effects on systems of governance, to its exacerbation of injustices experienced by the poor and vulnerable ― it's clear that the global challenges we face are all interconnected. On this episode of the EcoCiv podcast, Andrew Schwartz moderates a virtual panel with experts from around the world for a probing conversation on today's global crisis and why a systems approach to civilizational change is fundamental for a healthy future. The five panel participants include environmental activist Vandana Shiva, economists Elliot Harris and Gunna Jung, author Jeremy Lent, and co-president of the Club of Rome, Mamphela Ramphele.
If you enjoy this podcast and value the many other projects that EcoCiv is engaged in, please consider making a donation at ecociv.org/donate.
You can listen to this episode by subscribing to the show through many popular podcast apps.
Music Credit: "lax" by Fascinating Earthbound Objects
License//Song Link
Please follow and like us: